Integrated Health and Policy Research (IHPR)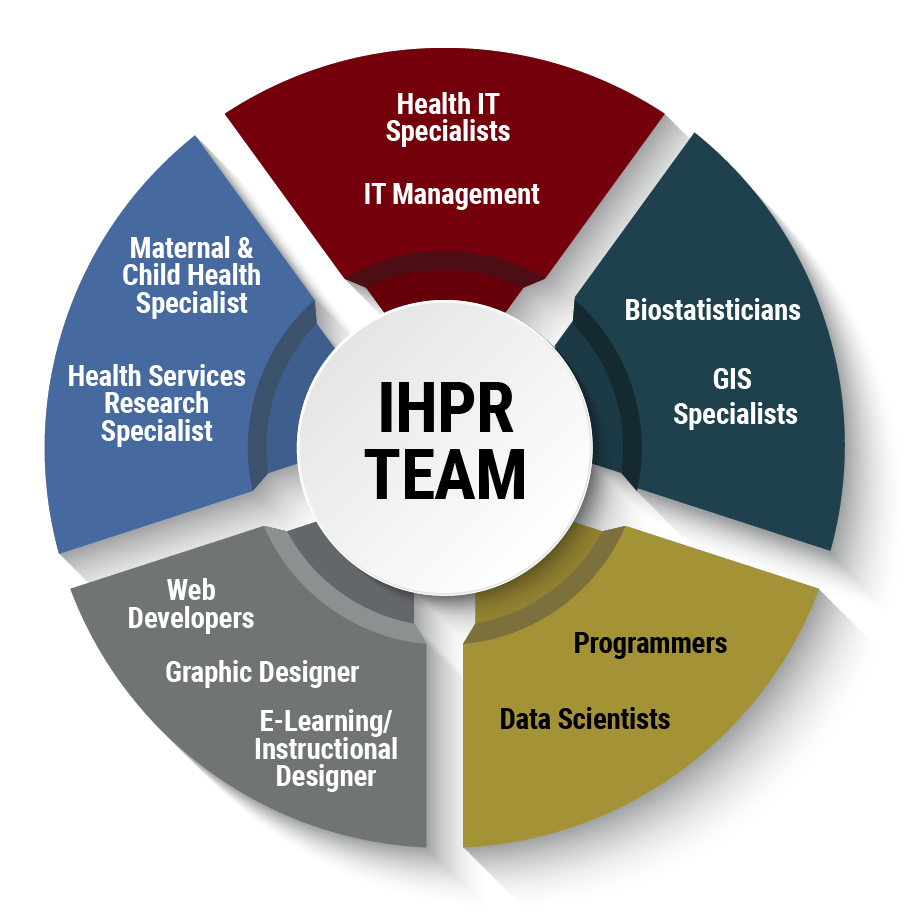 The Division of Integrated Health and Policy Research (IHPR) is home to a diverse, interdisciplinary team with expertise in health services and policy research, information technology, geographical information science (GIS), statistics, data science, and web and graphic design. Led by Dr. Ana Lòpez-De Fede and Kathy Mayfield-Smith, IHPR provides researchers, policy makers, and practitioners with collaborative opportunities to identify policies and practices that are grounded in research. Further, IHPR translates that research into innovative practices and helps to promote their adoption.
With extensive experience in public health research and evaluation, IHPR uses GIS and other visualizations to inform data-driven decisions in collaboration with state and federal agencies, organizations, and private foundations.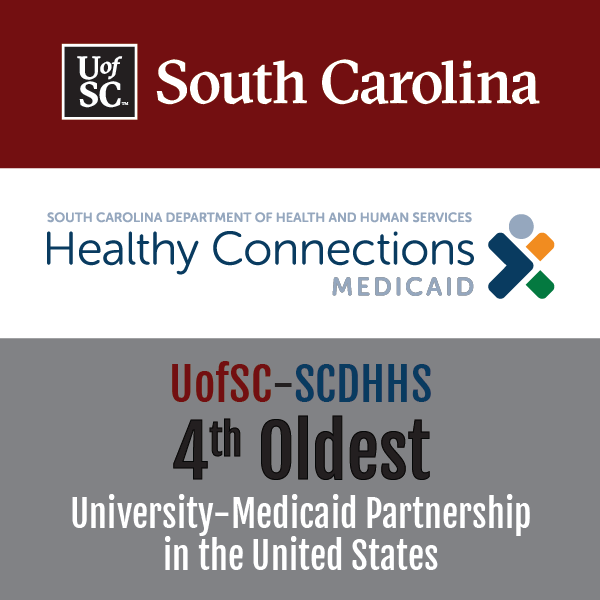 As the 4th oldest University-Medicaid Partnership in the Nation, IFS participates in the State-University Partnership Learning Network (SUPLN), which has as its overarching goal improving Medicaid's cost and quality of care. As a result, a large aspect of IHPR's work is a technical assistance and research partnership with SC's Medicaid agency, the South Carolina Department of Health and Human Services (SCDHHS). With years of experience working with complex Medicaid and other relevant public health and health care datasets, IHPR has the staff expertise, analytical tools, and capacity to develop and conduct robust independent evaluations. With a thorough understanding of SCDHHS programs and populations, IHPR's work extends to other initiatives and projects of theirs as well as collaborations with other organizations. Those include:
state agencies in addition to the Department of Health and Human Services such as the Department of Health and Environmental Control and the Department of Juvenile Justice;
federal agencies;
systems of care and health care provider organizations;
policy makers;
private foundations;
national professional organizations; and
major stakeholder organizations serving individuals with chronic conditions, individuals with disabilities, and low-income, underserved, and/or vulnerable populations.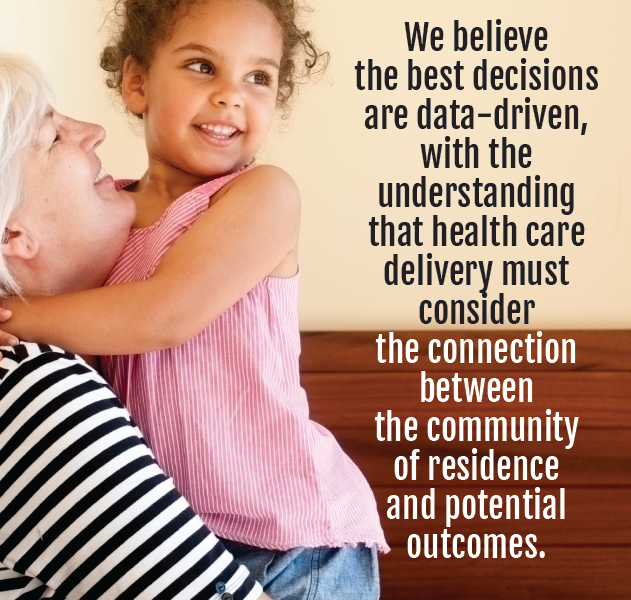 The Research Approach
IHPR's research approach provides analysis and reports that support improved policy and decision-making and as independent researchers, published work does not necessarily reflect the opinions of research clients and sponsors. We believe the best decisions are data-driven, with the understanding that health care delivery must consider the connection between the community of residence and potential outcomes. Our faculty and staff have always been and remain committed to making independent decisions about evaluations, methodology, analytical strategy, evaluation data analysis, and the presentation of results