2023 Smith Scholarship Recipient
Sarai Deese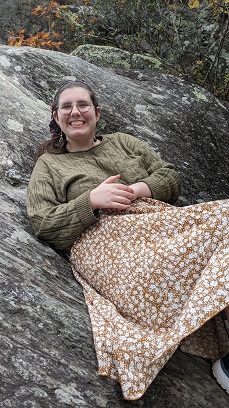 &nbsp
The 2023 Smith scholarship winner, Sarai Deese, is a dual major Psychology BS and Public Health BA student in the Honors college. Her experiences in science communication lead her desire to be an advocate for Neurodiversity and to practice child psychology in Southern communities.
Please join us in congratulating her on this award.
Be A Champion for Youth and Families!
The Michael Daniel Smith and Alexander Tyler Smith Scholarship is funded by an endowment created by Mr. Robert L. Thomas and awarded to the University of South Carolina in memory of Michael and Alexander, who died under tragic circumstances. Each year, the Institute for Families in Society is pleased to offer one scholarship ($1500-$2000, depending on available funds) to a full-time undergraduate student from the UofSC Columbia campus. The student will show outstanding promise in becoming a helping professional for children and families in need. To be eligible, students must be a junior in standing and a Psychology, Social Work, Nursing, or Public Health major. The scholarship funds will be awarded during the student's senior year.
2023 Smith Scholarship
Applications for the 2023 Smith Scholarship have closed and we look forward to announcing the awardee later this Spring.