Billingsley Faculty Award Recipient for 2021
Dr. Bobby Donaldson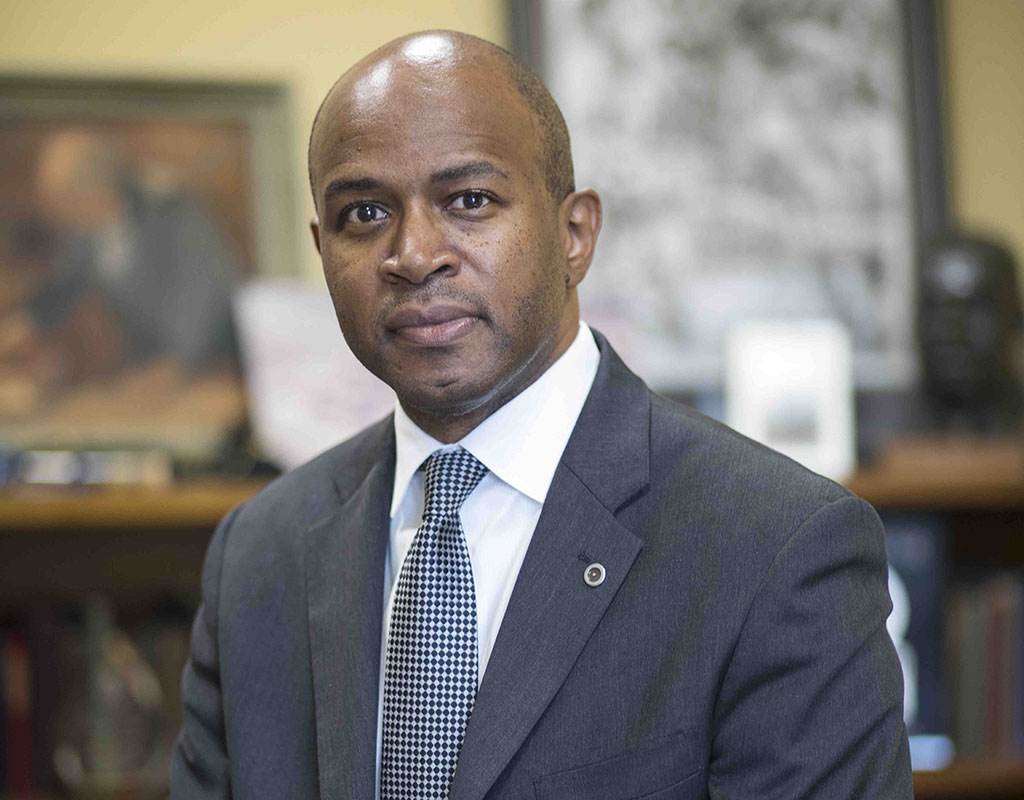 Dr. Bobby Donaldson serves as an Associate Professor of History and the Director of the Center for Civil Rights History and Research at the University of South Carolina-Columbia. Presently, he serves as the lead scholar and director for the Columbia SC 63, a documentary project that examines the struggle for civil rights and social justice in Columbia and around the state of South Carolina.
He received his undergraduate degree in History and African American Studies from Wesleyan University in Middletown, CT and earned his Ph.D. in American History from Emory University.
Professor Donaldson's teaching and scholarship examine southern history and African American life and culture in the nineteenth and twentieth centuries. During the course of Dr. Donaldson's academic career, he served as a Benjamin E Mays-Andrew Mellon Fellow, as an editorial assistant for the Martin Luther King, Jr. Papers Project at Emory and Stanford universities, as a Thurgood Marshall Dissertation Fellow and visiting Assistant Professor at Dartmouth College, as a Fellow of the W. E. B. Du Bois Institute for African and African American Research at Harvard University, and as the Faculty Principal of Preston Residential College at the University of South Carolina.
Professor Donaldson has received the University of South Carolina's distinguished Michael J. Mungo Undergraduate Teaching Award in 2010, the John N. Gardner Inspirational Faculty Award in 2015, and the Martin Luther King, Jr. Social Justice Award in 2016. In 2017, he was awarded the Stephen Morrison Visionary Award by the One Columbia for Arts & History Organization. In 2018, he received the South Carolina Governor's Award in Historic Preservation and the South Carolina Governor's Humanities Award. In 2019, Dr. Donaldson was awarded an honorary degree by Benedict College.
Please join us in congratulating him on this award.
About Dr. Andrew Billingsley
(PhD, Social Policy and Research, Brandeis University; MA, Sociology, University of Michigan; MS, Social Service [MSW], Boston University)
By name and focus, the awards and the fund pay tribute to the work of Distinguished Professor Emeritus Dr. Andrew Billingsley, whose extensive body of professional research has brought important focus to African American families. During his tenure at USC, Dr, Billingsley served as the Senior Scholar in Residence at the Institute for Families in Society and professor of Sociology and African American studies at USC. Dr. Billingsley was the former Chair of Family Studies at the University of Maryland and also served as President of Morgan State University and Vice-President for Academic Affairs at Howard University. A former Fulbright Scholar to Ghana, Dr. Billingsley is the recipient of the DuBois-Johnson-Frazier Award from the American Sociological Association and the Distinguished Scholar Award from the Association of Black Sociologists. He was also featured in the PBS documentary Blacks in the Civil War, narrated by Morgan Freeman.
Dr. Billingsley's latest work is Yearning to Breathe Free: Robert Smalls of South Carolina and His Families published by University of South Carolina Press. He also is the author of several books of Sociology including the seminal work Black Families in White America and others such as Climbing Jacob's Ladder:The Enduring Legacy of African American Families; Children of the Storm; and Mighty Like a River:The Black Church and Social Reform, published by Oxford University Press.
Previous Billingsley Award Winners
The Institute for Families in Society has in past years awarded research support in honor of Dr. Billingsley and to recognize selected faculty and community leaders for their work to improve the lives of African American families. Previous recipients have included Dr. Gloria Boutte, Darion McCloud, Dr. Rhonda White-Johnson, Dr. Shauna Cooper, Dr. Tisha Felder, and Mr. James T. McLawhorn, Jr.