The Institute for Families in Society was created in the 1990s through the interdisciplinary efforts of a task force commissioned by the University of South Carolina. By 1992, the Institute was securely grounded by a generous donation from Cindy and Evan Nord. Working across disciplines and programs, the Institute has conducted research with a variety of partners to reduce child abuse, strengthen and engage families and communities, and improve the health of vulnerable populations.
The mission of the Institute is to use university-community interdisciplinary research and practice as a platform to advance the science of helping families and vulnerable populations.
Recent News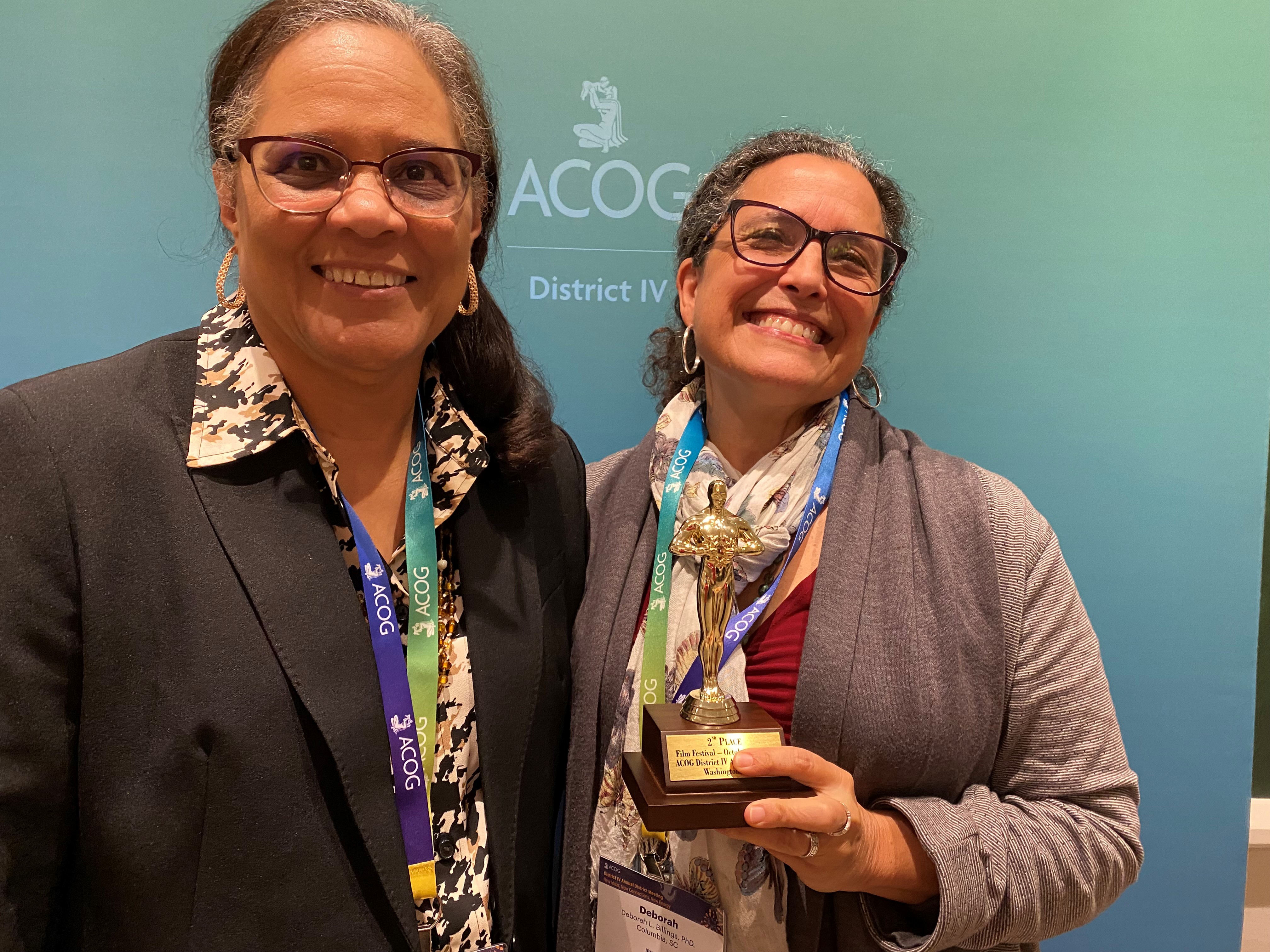 Institute for Families in Society (IFS) Wins Film Award
A short film produced by the Institute for Families in Society (IFS) tied for first place at the American College of Obstetrics and Gynecology's ACOG-District IV Annual Meeting. The film, under the broader initiative Voices|Voces, was created as a discussion tool on maternal healthcare for educating and training healthcare professionals and the greater community at-large.
The winning video, titled "I've Got You - Maternal Mortality," is part of the larger project focused on elevating the voices and experiences of South Carolina Black and Latinx women, recent immigrant women facing low-income challenges and women relying on Medicaid for pregnancy, birthing and postpartum-related costs.
Using Theater as a Mechanism for Change
Voices|Voces: Moving Forward through Women's Voices to Address Pregnancy and Birth Inequities is a research-based theatrical performance built on interviews with women using Medicaid for pregnancy and birthing-related care. The Institute for Families in Society (IFS) at the University of SC (USC) funded the development of this theatrical performance to ensure broad dissemination and utilization of the results of this study.
Theater offers a powerful method for dissemination complex information to diverse audiences - a tool for translating research into practice and meaningful messages to affect change. A USC-based playwright crafted a performance in which five actors represent women who participated in the interviews. They speak the actual words shared through interviews conducted from 2020-2021.
The full series of performances can be viewed on IFS's YouTube Channel.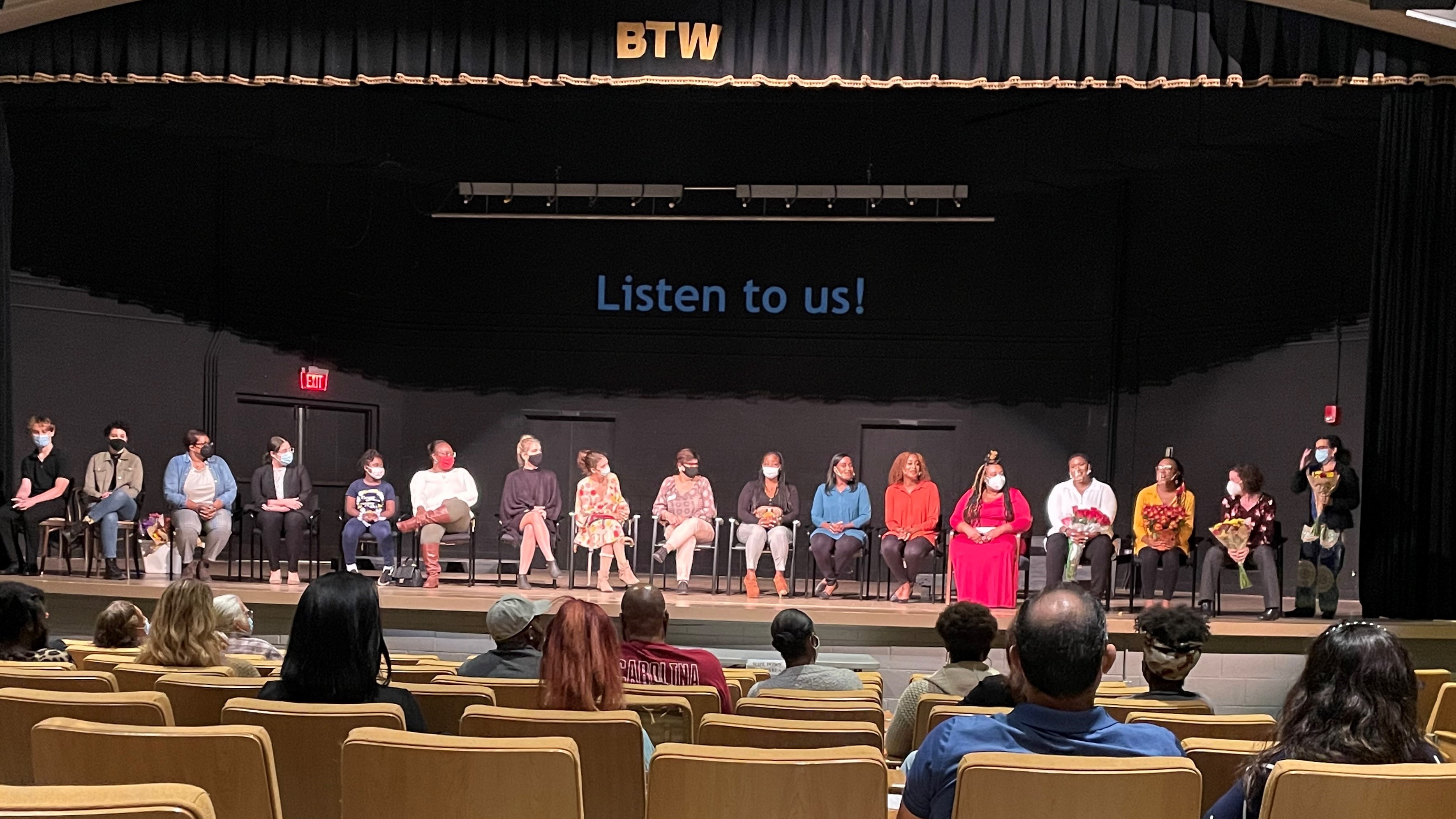 Nathaniel Bell Joins IFS Research Team at the College of Social Work
The Institute for Families in Society (IFS) is excited to announce the appointment of Nathaniel Bell as the Director of Research and Evaluation within the Division of Integrated Health and Policy Research. Bell brings his expertise to IFS through his career of understanding healthcare access, quality and delivery.
As a tenured faculty member, Nathaniel's research focuses on the connections between healthcare access, geographic disparities and the social determinants of health. His work explores how individuals navigate the healthcare system, factors influencing treatment outcomes, and the impact of geographical location on patient well-being.
Nathaniel received his doctorate in geography from Simon Fraser University in 2010. Prior to joining the University of South Carolina, he was a Canadian Institutes for Health Research Postdoctoral Fellow in the Department of Surgery at the University of British Columbia and the research manager for Trauma Services at Vancouver General Hospital.
"We are delighted to welcome Nathaniel Bell to our research team," said Associate Director and Research Professor, Ana Lòpez – De Fede. "He will make a great addition to IFS."
IFS Director Cheri Shapiro says Nathaniel will be an asset to the Institute. "His commitment to understanding and addressing healthcare disparities aligns perfectly with our mission to improve the lives of individuals and families through research and policy."
In addition to his role at IFS, Nathaniel also serves as co-Chair of the Trauma Services Research Council at Prisma-Richland Hospital. His arrival at the Institute for Families in Society marks a significant step in the organization's pursuit of research that impacts society's most pressing issues.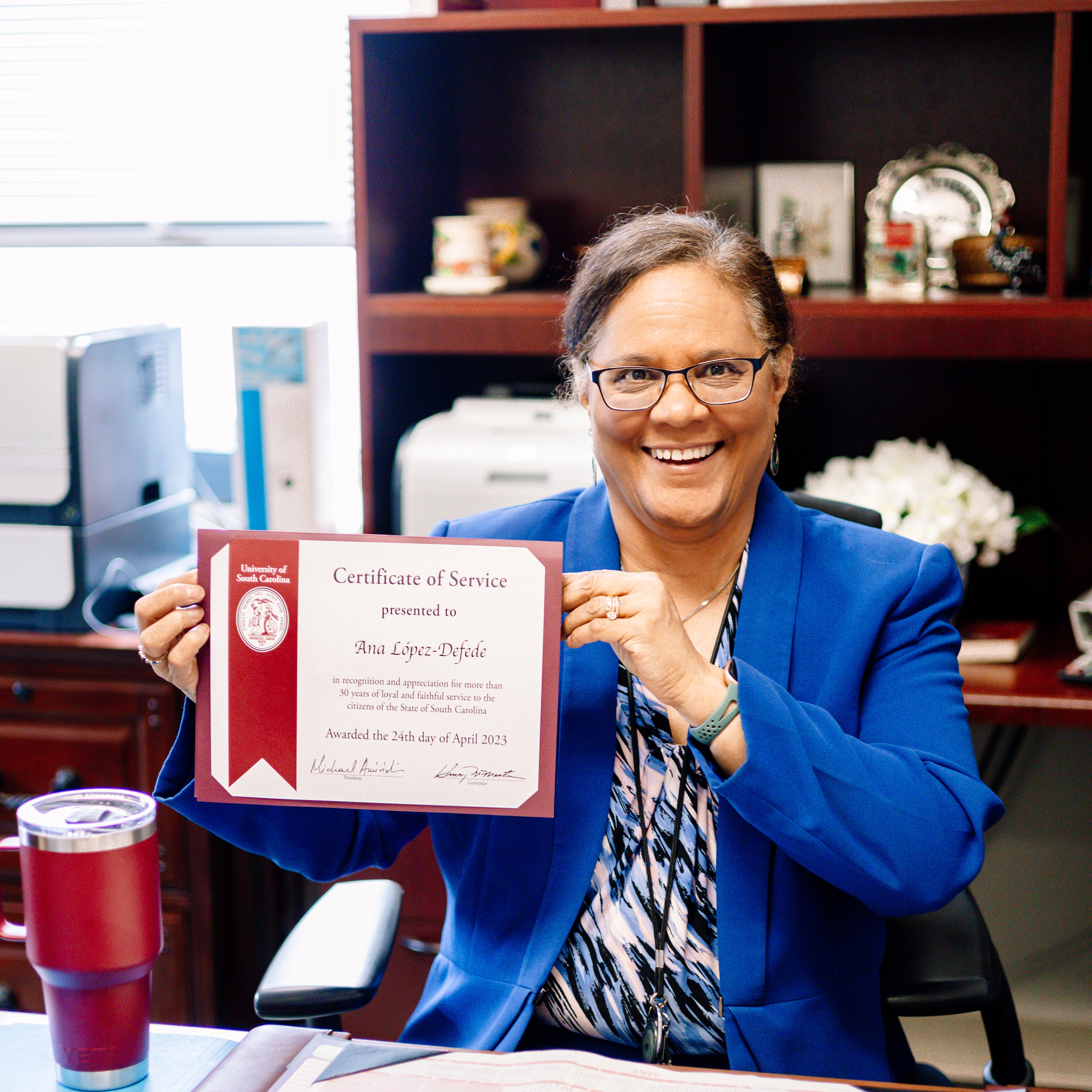 Congratulations on 30 Years of Service to South Carolina
Congratulations, Dr. Ana López - De Fede, on 30 years of service to the state of South Carolina. We are grateful for the leadership and wisdom she has shared with us over the years at IFS.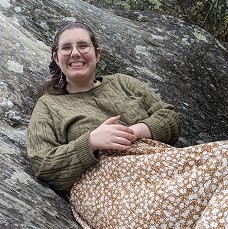 2023 Smith Scholarship Recipient
Sarai Deese, a dual major Psychology BS and Public Health BA student in the Honors college, has been awarded the Smith Scholarship Award for the year 2023. Please join us in congratulating her on this award.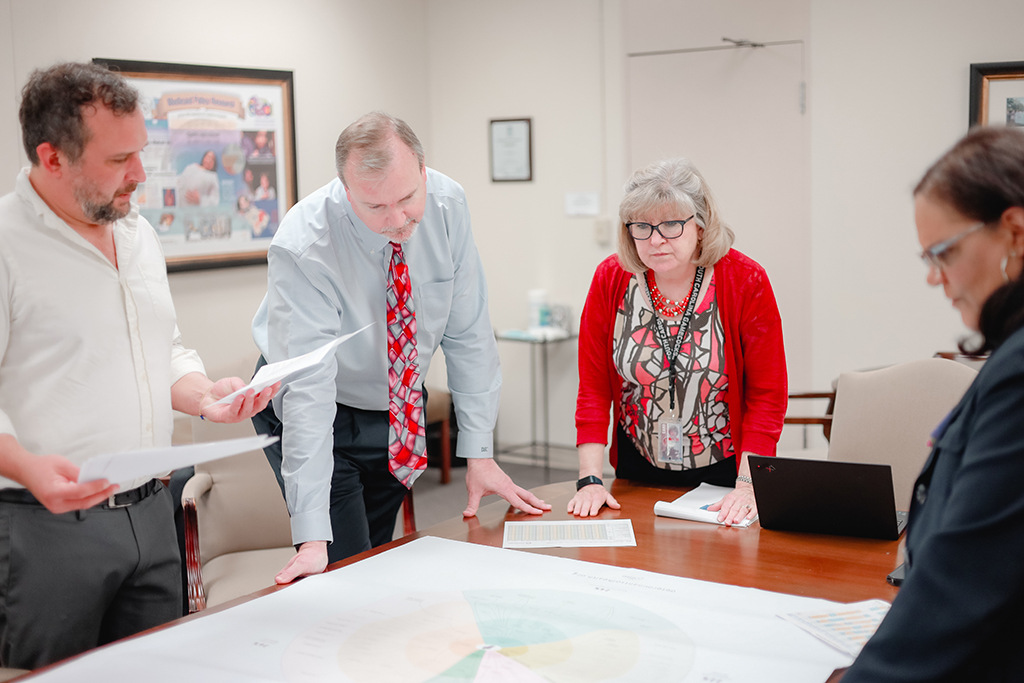 Institute translates the power of big data to advance the well-being of South Carolinians
In an interview with COSW, Research Professor and Associate Directors for the Institute for Families in Society in USC's College of Social Work, Dr. Ana López - De Fede and Kathy Mayfield-Smith, share how the Institute conducts and disseminates its research in the areas of integrated health and policy, child mental health, and early childhood in "way[s] that people at all levels can understand and use."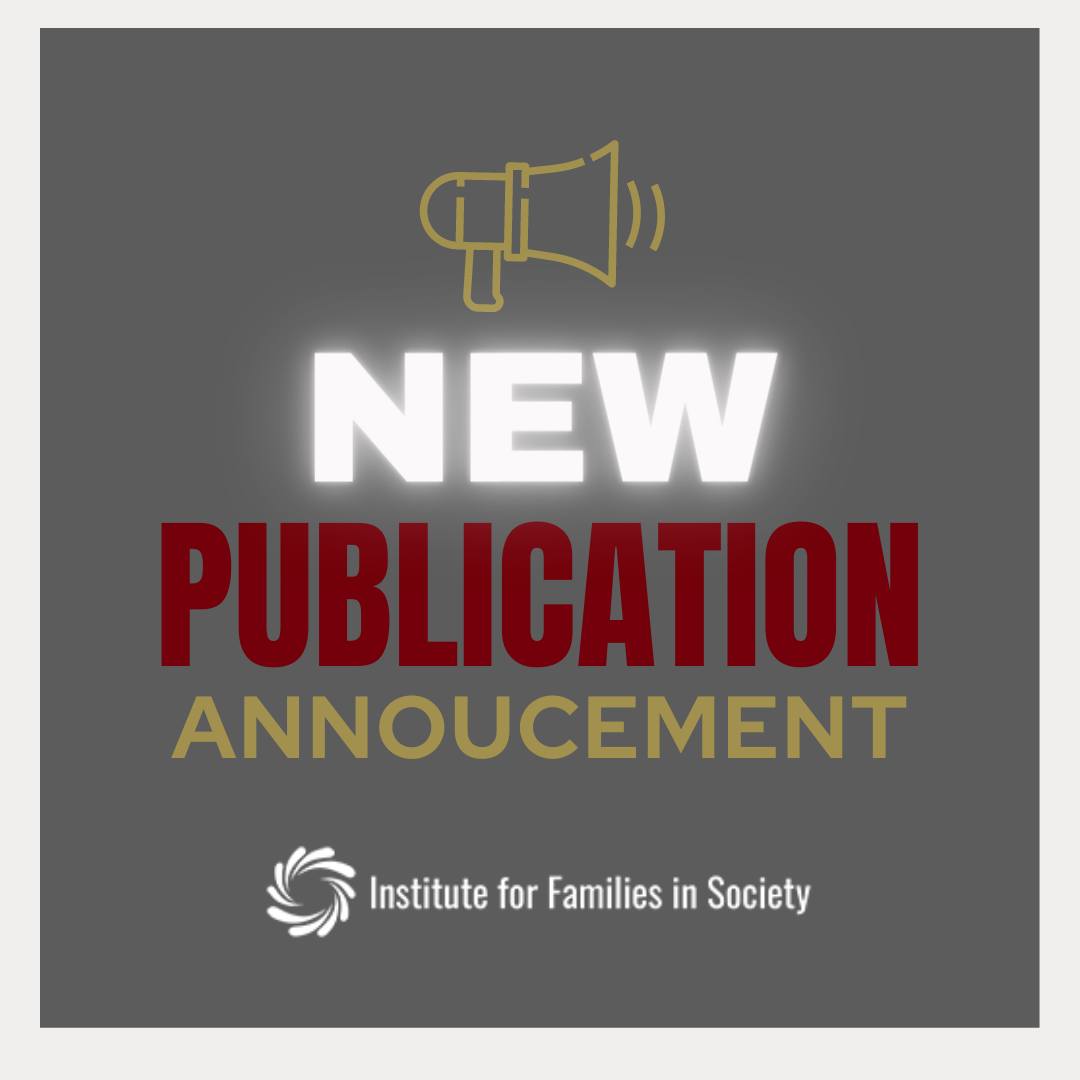 📢 New Publication 📢
Low birthweight (LBW) is one of the leading causes of neonatal mortality in the US, and also is a major causative factor of short- and long-term adverse health effects in newborns. To prevent adverse birth outcomes, it is critical to precisely predict and identify which mothers are at high risk of bearing LBW babies in the early stage of their pregnancy. Previous studies proposed various LBW prediction models from different ML algorithms primarily on small datasets. However, their model performance is significantly limited by data access barriers and data quality issues with one major technical challenge of handling data imbalance issues. A recent study involving Research Professor and Associate Director, Dr. Ana López-De Fede and Research Assistant Professor Dr. Sarah Gareau aims to establish benchmarking ML models in predicting LBW and identify associated risk factors in extremely unbalanced large-scale datasets. Learn more about this study, its findings, and implications in the recently published article in The Journal of Medical Internet Research.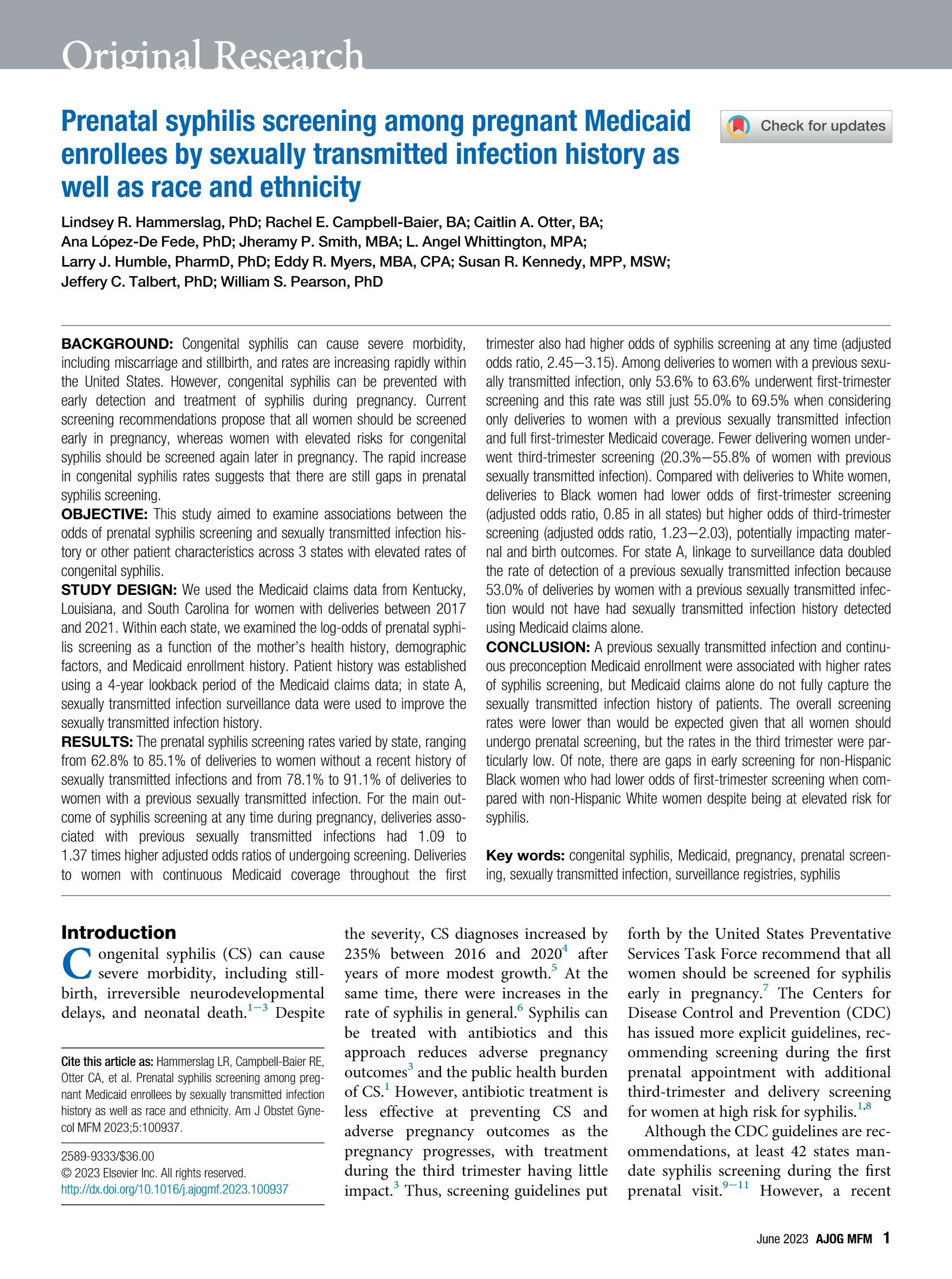 📢 New Publication 📢
Congenital syphilis can cause severe morbidity, including miscarriage and stillbirth. Although preventable with early detection, rates are increasing rapidly within the U.S. Research Professor and Associate Director, Dr. Ana Lopez-De Fede, led IHPR's collaboration with colleagues at AcademyHealth, and in Kentucky and Louisiana to conduct an analysis examining associations between the odds of prenatal syphilis screening and sexually transmitted infection history or other patient characteristics across 3 states with elevated rates of congenital syphilis. Learn more about this study, its findings and implications in the recently published article in the American Journal of Obstetrics & Gynecology MFM.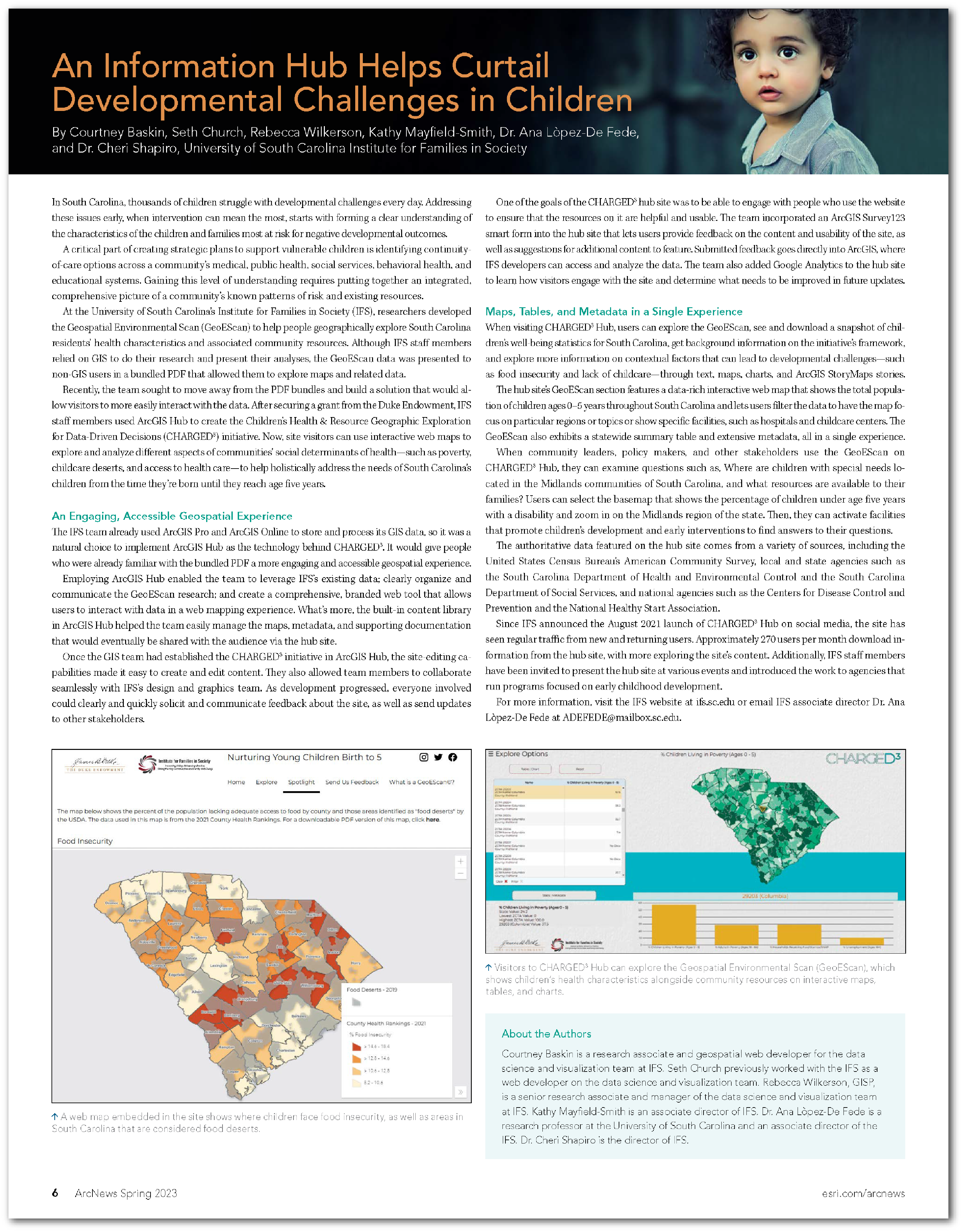 📢 New Publication 📢
Featured in the latest issue of Esri's ArcNews magazine, IFS showcases the latest innovation of its GeoEScan© with the first release of a web-based product for the Children's Health and Resource Geographic Exploration for Data-Driven Decisions (CHARGED3) project, funded by The Duke Endowment. Read the article in the Spring 2023 issue here.

2021 Billingsley Faculty Award Recipient
Dr. Bobby Donaldson, an Associate Professor of History and the Director of the Center for Civil Rights History and Research at the University of South Carolina-Columbia was recently awarded the Billingsley Faculty Award for the year 2021.

Voices/Voces
Voices/Voces is a play in Spanish and English based on interviews conducted with women throughout South Carolina who were covered by Medicaid for pregnancy, delivery, and postpartum care. This creative work, funded by the IFS, elevates women's voices and demonstrates the importance of including women and consumers in shaping responsive and culturally sensitive health care systems. Achieving equitable health care requires including diverse voices in the discussions and decision-making processes that ultimately define policies and programs. The original research was conducted under contract with SC Healthy Connections Medicaid in support of the SC Birth Outcomes Initiative to better understand pregnancy and birth inequities in the context of COVID-19 among women who rely on Medicaid/Emergency Medicaid for their pregnancy-related care. The main findings for that study are summarized in the VOICES/VOCES report available by clicking HERE.
Voices/Voces had a live theatre performance on October 21 and 22, 2021.

Launching CHARGED3 Hub
With Duke Endowment funding, through the project CHARGED3, IFS has launched a resource hub focused on SC's youngest. The hub showcases the latest Geospatial Environmental Scan© developed by IFS—an interactive research tool designed to explore geographic gaps and patterns in access to children's health care and available resource programs.

Donabedian Public Health Award
Dr. Ana Lòpez-De Fede from the college's Institute for Families in Society was recently recognized for her efforts to quality assurance and improvements in health care.