APPLY TODAY FOR THE 2021 AWARD
To be eligible to apply, the student must be
Of Junior level standing
Major in Psychology, Social Work, Nursing, or Public Health on the Columbia Campus of UofSC
Planning to pursue a career in direct service to children, youth, or families, and
Be recommended by a faculty member in Psychology, Social Work, Public health, or Nursing.
NOTE: Completed applications must be submitted by April 16, 2021. The scholarship awardee will be notified in early May of 2021.

The application has two parts, one for the recommending faculty member to complete and one for the student applicant to complete. Both parts of the application need to be completed and submitted via email to Sheila Heatley at sheatley@mailbox.sc.edu by April 16, 2021.

(Applications can also be printed, scanned and then faxed to the attention of Sheila Heatley at 803-777-1120, by the same deadline).


Questions? Please contact Dr. Cheri Shapiro at cshapiro@mailbox.sc.edu
2020 Smith Scholarship Recipient
Jared D. Dawson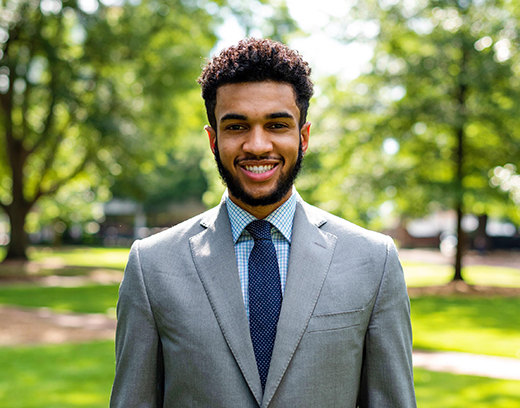 &nbsp
Jared (JD) Dawson is a senior Public Health major and native South Carolinian. His time at the University of South Carolina has afforded him a number of opportunities that have shaped his perspective of the world and given him directionality toward a career in service. These experiences include volunteering as a translator at a free clinic, studying International Business in Japan, interning at a community hospital in Washington DC, and serving on a medical mission trip in Costa Rica. JD's clinical experiences have demonstrated to him the unique health challenges experienced by underserved families and communities of color across the world, driving his desire to become a Family Medicine physician in South Carolina.
Please join us in congratulating him on this award.